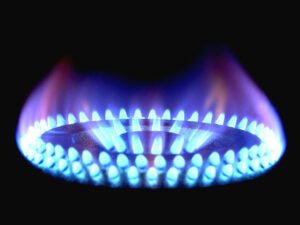 Here at Fire Engineering Consultancy Ltd we aren't just here to help you with fire safety we also want to help the masses of people out there struggling with the latest increases in the cost of living. We try our very best to be as carbon neutral as we can and are actively working on ways of improving our current carbon stamp but if we can help others help the planet then let's get to it.
Driving any vehicle costs the average person at last a £1000-00 per year and often a lot more so if we can all help ourselves to some savings by making some small changes it surely makes sense?
Below we have set out several fuel saving tips to reduce your fuel consumption and save what could be hundreds of pounds per year on petrol. Our fuel savings tips we hope you will share with your friends and family so that they can also benefit too –
Accelerate as smoothly as you can –
When driving any vehicle, erratic movement on the accelerator will mean that your fuel is being used at a cost that is considerably more than having a smooth and fluid acceleration. By keeping your driving as smooth as possible you could save yourself anything up to a tankful or 2 per year.
Make fewer trips if you can –
Seems like such a simple answer but a lot of people will use the car to go to the local shops and when doing this multiple times every year you can easily clock up the miles, fair wear and tear and decrease the value in your vehicle quicker than you would if you walked. Walking can help your mental health, physical health and when the sun is shining why miss it.
Don't carry unnecessary weight –
Too many drivers will carry a heavy toolbox or similar in the boot along with a multitude of other things that can increase the drag on your vehicle reducing your average fuel consumption. De-clutter and you can make savings here too.
Stick to the speed limit –
Sticking to the speed limit is required by law and there are many reasons for it. Safety of you, your passengers and other road users. The fact that if you do have an accident the speed limits can limit the amount of damage done to your vehicle and the injuries that could be sustained by the occupants. Finally, speed limits can aid in making sure that you get a better MPG (miles per gallon) meaning savings in the short and long term.
Check your tyre pressures –
Did you know that your tyres play a key part in the performance of your vehicle and with tyres that all have different air pressures you are putting unnecessary stress on your engine to overwork therefore using more fuel and increasing the wear and tear on your vehicle? By popping to a local garage once a month and ensuring your air pressure is correct to the manufacturers specification you will save money in the short and long term and not just on petrol or diesel but also on the maintenance of your vehicle. It's scary to think that its only the tyres that separate you and your vehicle from the road when at speed and taking care of them is a wise move.
Keep your oil at optimum levels –
Using the right levels of oil for your car, bike or other vehicle means that your vehicle will create less friction in the engine and ensure that all the parts are oiled at the optimum levels which could save you money on every tankful you consume.
Regular servicing –
If your vehicle is regularly serviced, you will find that your engine is always working at optimum levels for any type of journey. By keeping your vehicle regularly serviced you may also find other issues before they become a bigger problem. Saving you money on efficiency and general maintenance.
Turn off the aircon –
Did you know that in some vehicles aircon can cause you to use more fuel to give you the results that air conditioning offers. Why not wind down the window instead and save on your fuel economy?
Keep the windows closed when you can –
If the weather allows it why not keep the windows closed. This will ensure there is less wind pressure against the car and give a more slip streamed approach for the vehicle thus decreasing drag and improving your fuel efficiency.
Car share –
If you have friends or colleagues that are going to the same or near to your destination, why not think about car sharing? There are also a lot of groups on the internet on places like Facebook and similar that may also bring up opportunities for you to share a trip with others.
Go gently round corners –
If you take corners like a racing driver there is no doubt that your tyres will eventually become torn and grazed from severe cornering. This will inevitably lead to much higher costs of fuel and wear and tear. Too much pressure on track rod ends, ball joints and your driveshaft could cause a cost in the higher hundreds of pounds.
Always use the highest gears possible –
Using a lower gear to gain speed will push up the revs that you use and consume fuel in a much faster way than normal. If you imagine a car sitting at 2000 revs per minute for a 100-mile journey that say may cost £15 if you're sitting at 4000 revs per minute this may cost you £30 instead. So, keeping your gears changing at the optimum time could save you thousands per year.
Anticipate stops early so you can keep momentum –
If you're coming up to lights that you know are going to change soon its worth slowing down but keeping your travel in motion which puts less strain on the engine than keep stopping and starting. This will also mean your consuming a lot less fuel and save you further money.
Take your roof bars/box off to decrease drag –
By having a massive roof box or bars attached to the vehicle you will be increasing your wind drag on the car which will mean your engine is working harder to increase and decrease speed. Yes, you guessed it this will mean using more fuel too.
Plan the best route –
Planning your route to divert around roadworks or traffic black spots could be a great way of ensuring that your journey is less stressful as well as saving on your fuel economy. Utilising motorways and keeping the cruise control on could save you on every road trip you make.
Always hold the fuel nozzle for a few extra seconds after filling up –
Did you know that a lot of motorists will pull the fuel nozzle out quickly and chuck it back onto the pump so they can get going but quite often they leave as much as 250ml in the pump for the next customer? How many times have you picked up the nozzle from the pump and found it spills a bit on the floor? Point proven surely.
Use the cruise its why most modern cars have it –
Cruise control will not only save you fuel on a longer journey or on a faster road but will also stop you from speeding too. We all know that sometimes we look down and suddenly we are doing 80 without even realising it. With cruise control you can ease that danger of getting a ticket and ensure your fuel lasts for a lot longer.
Use the right type of fuel based on your vehicle's handbook –
E10, E5, Diesel, which fuel should you use and is E10 better than E5? What should I use and what is the difference? These fuel companies will market and say lots of different things to make you buy their fuel but what is probably best is to consult your handbook and look at what the best type of fuel is for your car.
Use the right oil for your vehicle –
Using the wrong type of oil in your car could mean over stretching your engine or not getting the best type of protection from the oil you use. This could cause issues that will need fixing and cause costs that you may not have expected. When your engine overworks it also will mean you are using a higher MPG which will cost you more money in the short and long term for fuel.
Don't rest your foot on the clutch or brakes whilst the vehicle is in motion –
If you depress your brake even slightly whilst you're driving your vehicle will respond even if it doesn't feel like it has. By touching the brakes, you will cause resistance which will make your engine work harder thus pushing up your fuel usage
Avoid bad roads if you can –
Potholes, traffic jams, heavy traffic, lots of stop and start areas, roads that twist and turn around islands etc are all examples of roads that will either damage your car or turn up your fuel consumption. By using roads that have a smooth journey ahead you should be in a position for the best, safest and cheapest journey available to you.
Try to travel off peak –
When you travel at peak times there is a lot more traffic which can cause a lot of holds up, people driving irrationally and stress which can cause someone to momentarily put their foot down too. If you can keep your journeys out of peak times, we are almost certain you will evade all of this and be able to save on your fuel and stress level at the same time.
Make sure your wheels are aligned correctly –
Your wheels are one of the most important parts on your vehicle as if they don't work properly, you could find the driving isn't comfortable or that it can increase the need for unnecessary maintenance on the vehicle. By making sure your tracking is aligned correctly you will ensure optimum performance from your tyres thus ensuring there is no added friction or anything that could increase fuel consumption on any journey you take.
Choose the right tyres –
There are so many different types of tyres you can buy from part worn right through to the latest designs that may say they outperform anything else on the market. Judging what is best for your vehicle may require you to consult the handbook or speak to a professional but we know that with the right tyres your car will run smoothly ensuring the best fuel consumption for your vehicle.
Don't warm the car up first –
Running a cars engines costs money from the moment you turn the key. If you spend the winter warming up the car for 10 minutes to clear the windscreen you are literally throwing money away. Why not take a warm kettle of water out and clear as much of the windows as you can before starting the car and going? By using other methods, you could save yourself a tankful of petrol a year or even more.
Try to walk more locally and avoid short trips if you can –
Walking is great for our mental and physical health. We also tend to slow down and take more in which can essentially help us relax instead of living life at 100mph. By walking locally, we get to improve our health and see the world for what it is. The bonus is the savings you make by not taking your car. Some surveys suggest that you could save as much as £400-00 per year just by walking locally.
Regular servicing will mean the engine doesn't need to overwork –
Keeping up with the maintenance of your vehicle is an important part of owning a car or other form of transport. Dirty filters, fuel, pumps, spark plugs, and HT leads could lead to your vehicle using as much as 30% more fuel than it would if it was serviced regularly.
Check the local garages costs (big savings here) –
There is a conundrum of different garages around any area in the UK and by shopping around you could save a few pence per litre which can really add up over the year. There are 4.54 litres to a gallon so if you tot up a few pence per gallon for an average of 12000 miles per year that could equate to a few hundred extra pounds in your pocket.
Use a sat nav for the shortest or best motion journey –
Satellite navigation systems are not just there to get you from A to B in fact they have a variety of other functions that are just as impressive. Stuck not knowing where the closest garage or hotel is? Your sat nav can help. Maybe you want to set your sat nav for the most fuel economical route there is to? Well, most sat-navs now offer this as a function and this could be something worth investigating to save more on your fuel and general maintenance of your vehicle.
Have you considered using a push bike –
The UK's media has often related news to the fact that we as humans have become more and more reliant on our cars but its such a pleasure to take a bike out on the road instead. Feeling the air on your face, smelling all the beautiful smells that mother nature offers, the benefit of the exercise for your physical and mental health, and so much more. If you have a bike, why not consider taking it out and having some fun without the need to worry about traffic jams.
Fire Engineering Consultancy want to bring you great information that helps the whole of society so if you can think of anything that we haven't added why not send your suggestions to us through our contact page here.
If you would like to share this article on your own site or maybe a social media site, please link back to the article to show where it came from (it took us hours).
We hope you can see the benefit in our fuel saving tips and that they help you in some way too,